This is my basic Battle Run info.
My user name is gamingpea111, although i won't friend you unless I know you or meet you in game.
My favorite pets are Robo Car and Speeder , although I only have Robo Car (I saving for a speeder ).
I am ranked #1 in my league.
I am Boss III.
I have over 40000 points.
I use Chris and I wear Football helmet , Football Uniform , Spooky Mask , and Fire .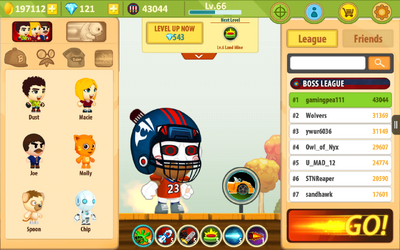 Ad blocker interference detected!
Wikia is a free-to-use site that makes money from advertising. We have a modified experience for viewers using ad blockers

Wikia is not accessible if you've made further modifications. Remove the custom ad blocker rule(s) and the page will load as expected.