Respawing Faster
Edit
You can respawn faster in Battle Run by not jumping when a weapon hits you. Show in the video below.
Going Faster on Pets
Edit
You can go faster on pets by combining your pet with a Melee boost or speed boost and a speed strip. Shown in the video below.
Chainsaw or Boxing glove + pet
Pet + speed boost
Pet + speed boost + speed ramp
Pet + speed ramp
-> Pet + speed ramp + speed boost + chainsaw or Boxing glove
The combo with " -> " in the sentence means it's the most hard to do and most rare and it makes you go the fastest of any combo!
More information here.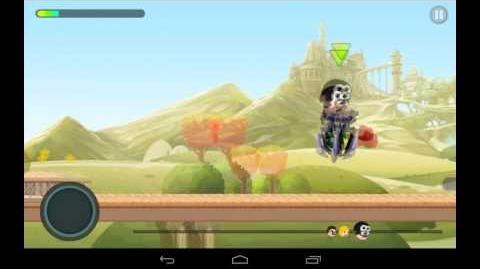 Force Slow Dodge
Edit
More on Force Slow Dodge here.
Ad blocker interference detected!
Wikia is a free-to-use site that makes money from advertising. We have a modified experience for viewers using ad blockers

Wikia is not accessible if you've made further modifications. Remove the custom ad blocker rule(s) and the page will load as expected.