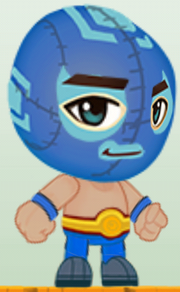 Nacho
Playstyle
Nacho is a very good pusher, and can easily harass both enemies in the front and in the back, allowng him to shove his way to 1st quickly.
He preforms moderately in this area, however he lacks speed boosts other than Boost and his pet.
Ad blocker interference detected!
Wikia is a free-to-use site that makes money from advertising. We have a modified experience for viewers using ad blockers

Wikia is not accessible if you've made further modifications. Remove the custom ad blocker rule(s) and the page will load as expected.