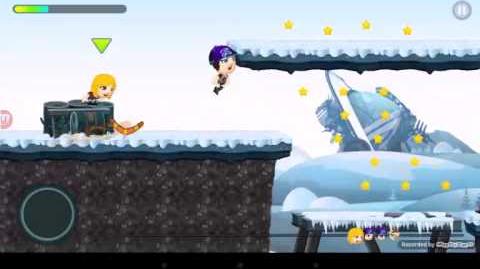 Macie
Macie is a playable character in Battle Run.
She appears to be a small child with blue eyes and long blonde hair.
She supports a fairly balanced playstyle and has good long range tracking with Boomerang.
She supports the abilities Throwing Axe, Boomerang, Chainsaw, Goo, Boost, and Meteor Shower.
Playstyle 
Macie is a decent character who has nice balance in her abilities. Her Boomerang is an extremely useful upgrade over the Homing Rocket. She can decently hold the lead, but cannot match the lead hold of Molly.
Macie is a rarity in competitive play due to her only okay lead hold, weak sustain, and lack of pushing power.
Ad blocker interference detected!
Wikia is a free-to-use site that makes money from advertising. We have a modified experience for viewers using ad blockers

Wikia is not accessible if you've made further modifications. Remove the custom ad blocker rule(s) and the page will load as expected.